[facebook_like_button]
Boys have endless amounts of energy so get them a gift they can have fun with, but that hopefully won't drive their parents crazy. Here are some gift ideas for the little guys in your life.
The Builder
Blocks. Simple, timeless, STURDY. There are so many options for blocks out there right now. For this age, I would suggest a larger block set.
You can go with a more modern set like these Wood "City Shaped" Exploration 42pcs block set. Available at the time of this post on Overstock.com for $37.04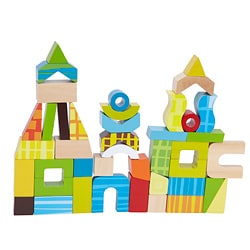 Or a more traditional set like this 60pcs set from Melissa and Doug available at the time of this post on yoyo.com for $53.99.
Or go with these awesome huge interlocking blocks (They are based on a brand that rhymes with "eggo."). Available today at Overstock.com for $149.99.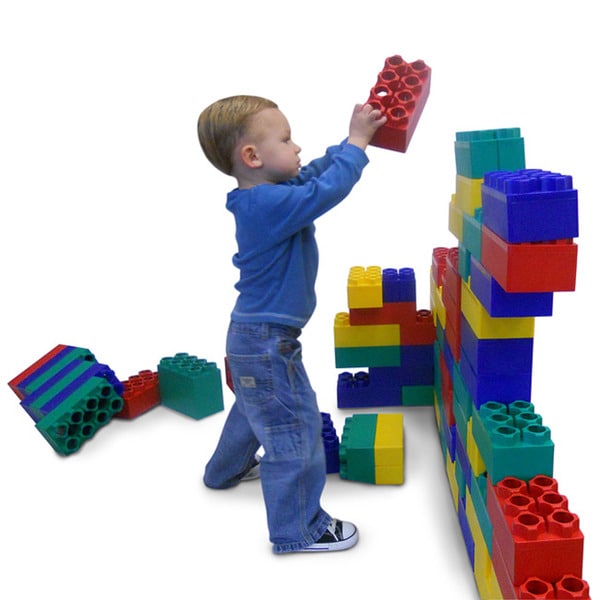 The Naturalist
I'll be honest here. When it comes to doing a messy project outside with the kids, I really have to build myself up for it. These gifts are ones that may require some supervision, but are simple and fun for the kids—and won't cause a big mess for you!
This is a really fun and simple project that kids can do on a sunny day. The company recommends ages 6 and up, but I think 4 and 5 year olds could easily do this as well. You may just have to help them think of things to draw on the fabric. Available at www.eyecanart.com for $30.
If you've never done the Insect Lore projects, you are missing out! These make great gifts for kids. They get to see nature in action right before their eyes. The butterfly kit is probably their most popular. A sure winner of a gift. Available at www.insectlore.com for $19.99
Excavation kits are lots of fun, but most are geared for ages 6 or 8 and up. "My First Dino Kit" from Scientific Explorer is for ages 4 and up and contains 2 glow-in-the-dark dinosaur skeletons in plaster and all the tools needed to excavate them! "A great introduction to earth science and paleontology." It's available for $15.95 on www.sciencestoreforthestars.com.
The Ball of Energy
Your little guy will be busy for hours with this Soccer & Hockey Trainer. There are four different ways kids can play, including a rebound trainer which bounces the ball right back. They can also remove the screens and play a real game with their friends. This one is available at www.lakeshorelearning.com for $129.99.
On the same site, you can also get the Football and Baseball Trainer which allows kids to practice accuracy by throwing baseballs in the strike zone or throw footballs into the "receiver's" built-in net. Their website states that the frame is sturdy and won't tip over as kids play. Available for $99.99.
You can also purchase 6 training baseballs for $14.99
or
6 training footballs (pump included) for $49.99.
I'm loving Lakeshore Learning's site for these great movement games. This set includes everything kids need to play 8 of their favorite games including "Capture the Flag," "Spud," and "Red Light Green Light." For only $29.99, this is a sure winner for a birthday party gift.
The Artist
Do your kids love to paint, but you hate the mess? Here's the solution: Roll-On Painters! Your artist will LOVE these. Again, available at www.lakeshorelearning.com for $19.99, you can also get their Art Paper Center for $34.99 for endless painting possibilities.
Go to www.crayolastore.com and you can create your own unique combination of 5 of their awesome products for 25% off of their total. It comes with a plastic bin to hold the items too! I love Crayola products. Their kits are great to grab when I need something quick and easy to capture my little artist's attention.
If you are in a rush for a gift, this last one is probably the easiest and quickest way to go. Most supermarkets carry some arts and crafts supplies. Simply pick out some paper, markers, pencils, glue stick, stickers, whatever you want, buy a plastic container (in the foil aisle) or a school box if they have it, or simply stick everything in a gift bag and voila! You have a great, creative, unique gift in 10 minutes or less…depending on how fast you are at the self check-out!